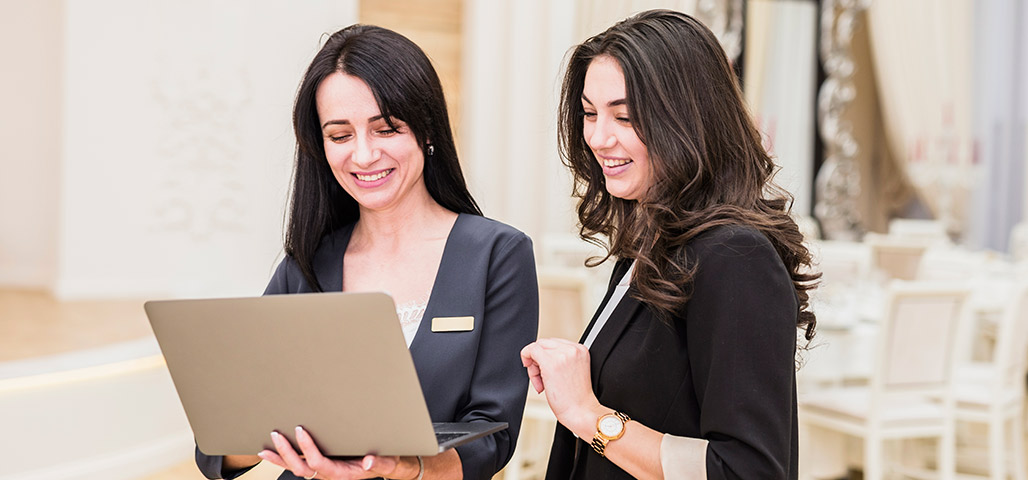 Meeting and Event Planning
Learn to plan and manage social events, working with vendors and sites, timelines, budgets and onsite coordination.
Meetings and Events represent a $280 billion dollar industry. The industry directly employs 1.7 million people, which is more than many domestic industries, including 1.3 million in broadcasting and telecommunications, 1.5 million in truck and rail transportation, and 1.4 million in computer systems design and related services (1).
Whether you are new to meeting and event planning, currently employed as a mid-level administrative assistant or marketing coordinator, hoping to open a social event planning business, or a seasoned pro who wants to sharpen your skills, NECC's ten-week Meeting and Event Planning Certificate Program offers the opportunity to expand your knowledge within this changing and growing industry. You'll be able to catch up with the latest trends and technology, explore new career opportunities, and expand your abilities as a planner.
The Meeting and Event Planning Certificate Program will teach you how to plan, design, and execute a variety of events, from weddings and social occasions to sales meetings and other corporate or company events. In the post Covid-19 world, meetings and events will look and function very differently. Through this program you will learn about virtual events, as well the latest measures and restrictions. While the industry will be forever changed, these new approaches offer unique opportunities for planners.
In this program you will learn:
— Invaluable information about career opportunities in meeting planning and related fields.
— Specific skills and knowledge that are crucial to professional meeting planners.
— The logistics to create a successful event from idea creation through implementation.
Guest speakers and virtual field trips will complement in class instruction and group activities. This program will be held online via Zoom, and course materials (including a suggested reading list) will be made available via Dropbox. Each course is 2.5 hours with one midway comfort break. If you need assistance or special accommodation, please contact the instructor before class. It is recommended that courses be taken in order, however modules may be taken individually. All sessions must be completed to earn a certificate of completion.
[1] Data from "The Economic Significance of Meetings to the U.S. Economy" by PricewaterhouseCoopers LLP
*NOTE: For online classes, the Zoom link will be sent the day of the class by the instructor.*
Required fields are indicated by .