Certified Nurse Assistant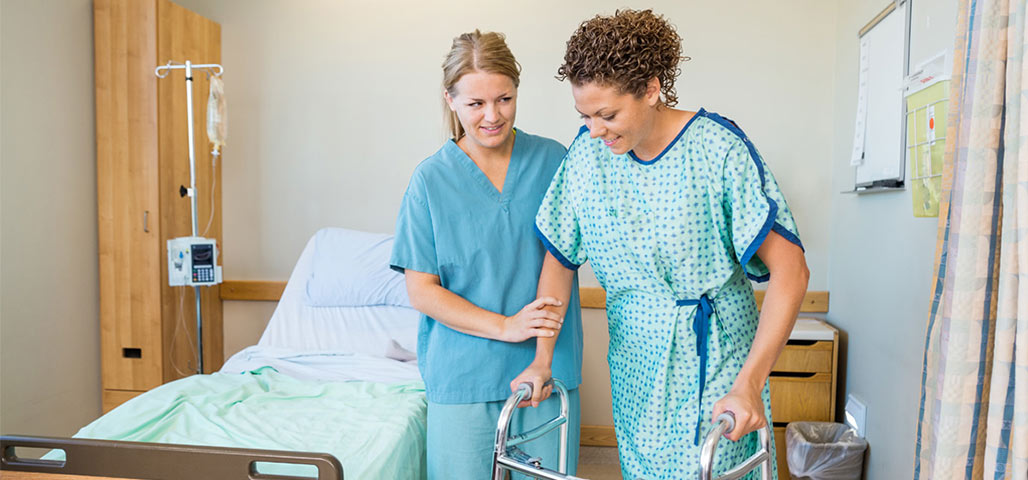 Certified Nurse Assistant/Certified Nurse Aide Training Program – HYBRID FORMAT (Online and in-person course requirements)
*Our CNA Programs are currently state funded, meaning the cost of tuition and supplies are free and open to MA residents only.
The Certified Nurse Assistant/Certified Nurse Aide Training Program is designed to introduce you to the nursing assistant profession and prepare you for the Massachusetts Nurse Aide Certification Exam. This Department of Public Health (DPH) approved, accelerated 4-week program is designed to deliver course information through lecture, PowerPoint, and videos, as well as hands-on skills lab training and within a clinical setting. Emphasis is placed upon communication, safety and infection control procedures and basic personal care skills for patients/residents in sub-acute, long-term care and in an individual's home. Other topics include dementia care, vital signs, documentation and legal and regulatory healthcare practices. This 90-hour program is delivered in a hybrid format, meaning it is both on-line and in-person. The theory content of the program is delivered on-line, with several mandatory "Zoom" virtual meetings. There is a mandatory skills lab training where students will meet with the instructors at the Lawrence Campus and learn important CNA skills in our Nursing Assistant Lab. The final component of the program is a 25-hour clinical experience at a long-term care facility under the supervision of the CNA instructors. It is a great option to enter the in-demand direct care field and can also serve as a gateway to other health care professions.
Instructors: The CNA Program is taught by experienced and qualified Registered Nurses and an Advanced Practice Registered Nurse who have clinical experience in the long-term and acute care settings.
Student Requirements Prior to Admission:
Completed CNA Application
Valid (unexpired) photo ID (License, passport, State ID card, etc.)
Physical examination (within past year)
Immunization Records -

COVID-19 vaccination (with booster if eligible)

, Tuberculosis (TB) test results (must be with the past year), and flu shot (if applicable)
Ability to pass a CORI (criminal background check) – to be conducted by clinical facility
Interview with the CNA Program Coordinator
Intermediate English Reading/Writing Skills (If English is your second language, click here to learn more about our ESOL support course)
How to Apply:
Email or call CNA Program Coordinator to receive information packet and enrollment forms (see contact information below)
Submit CNA application form and required health documents (for review and approval)
*MUST REACH OUT TO THE CNA PROGRAM COORDINATOR DIRECTLY TO APPLY*
Currently Enrolling:
Programs will run monthly through June 2024
Students are accepted on a rolling basis once all parts of the application process are completed.
Spots fill quickly! Reach out today!
*Students who successfully complete this program and pass the Massachusetts CNA exam may also earn 6 credits as the equivalent of HES 112 applicable towards the NECC Healthcare Technician Certificate Program.
Other Important Information:
Please note this course is accelerated and approved by the DPH in the accelerated delivery model due to the COVID-19 pandemic. At this time, the program does not offer CPR Certification. Please be advised that there may be weekend and evening components to this program.
Contact for more information:
Program Coordinator
Heather Waniga, RN
Phone: 603-489-8907
Email: hwaniga@necc.mass.edu
Community Education Office
Phone: 978-556-3060
Email: communityeducation@necc.mass.edu

Required fields are indicated by .