Pharmacy Technician Certificate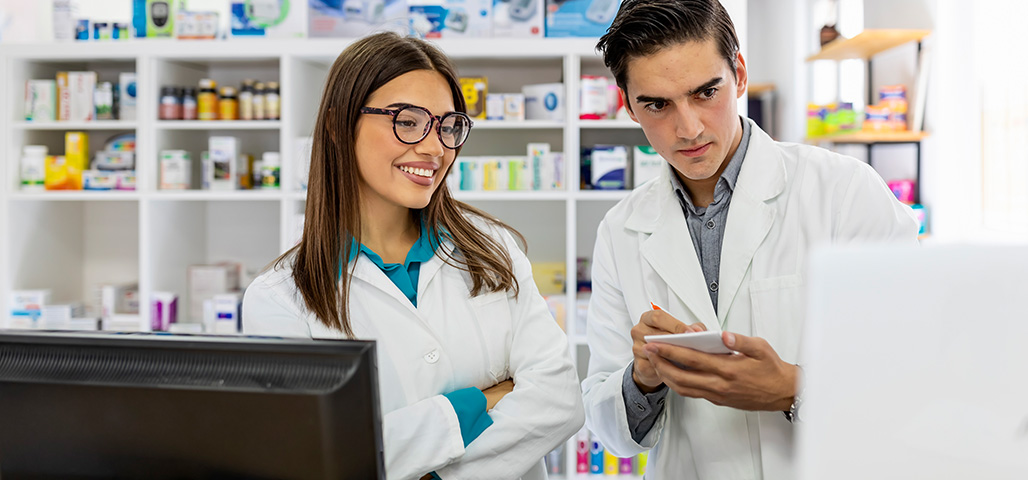 3-Week Accelerated Pharmacy Technician Certificate Program; Live/Remote
*Our Pharmacy Technician Programs are currently TRAIN grant funded, meaning the cost of tuition and supplies are free.
Under the supervision of a Registered Pharmacist, Pharmacy Technicians work in hospitals, home infusion pharmacies, community pharmacies and other healthcare settings. This 60 hour classroom course, with an 80 hour externship, is designed to teach students in a Live/Remote format, the knowledge and skills necessary to practice as a Pharmacy Technician. The 3 week Live/Remote Online Pharmacy technician program will prepare you take the pharmacy technician certification examination offered by PTCB ( Pharmacy Technician Certification Board) or the NHA (National Health Care Association). The Pharmacy Technician Certification program will cover the following material needed to prepare you to take the National Certification Exam to become PTCB certified: Pharmacology, Medication Calculations, Pharmacy operations and law. Classes are held 5 days per week. Live/Remote classes will occur from 10:00 am to 12:00 pm, Monday through Friday. An additional two hours per day of self-directed study are required, Monday through Friday. A laptop or computer with a microphone and camera is required.
The externship portion of the course is optional and is designed to give the student real world experience in a retail or hospital pharmacy setting to reinforce the topics studied in the classroom.
The following are not included in the tuition cost:
| | |
| --- | --- |
| Massachusetts Registration | $150.00 |
| | |
Eligibility requirements:
1. Must be 18 or older
2. Must have High School Diploma or equivalent (i.e. HiSET certificate)
3. Give permission for a CORI & SORI background check
4. Apply for Pharmacy Technician in Training License (students will need a passport photo to submit along with the application)
5. Drug test prior to start of externship hours
Fall 2022 Cohorts:
August Cohort: 8/1/2022 - 8/19/2022
October Cohort: 10/3/2022 - 10/21/2022
December Cohort: 12/5/2022 - 12/23/2022
Spring 2023 Cohorts:
February Cohort: 2/6/2023 - 2/24/2023
April Cohort: 4/3/2023 - 4/21/2023
June Cohort: 6/5/2023 - 6/23/2023
To apply, email Della Khoury at Dkhoury@necc.mass.edu
Required fields are indicated by .