End of Life Specialist Certification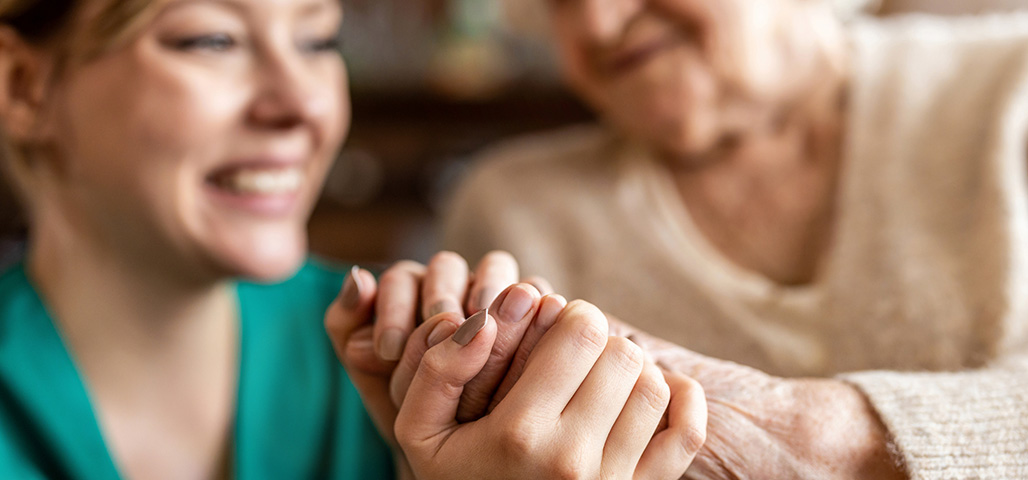 End of Life Specialist
This online, self-paced certificate program is designed to give the student practical application of end-of-life care skills, and a working knowledge of the issues surrounding death, dying, grief and loss. Taking an experiential, media-rich approach, the coursework includes video training, experiential exercises, films, meditations, graphics, music, industry leader interviews, handouts, supportive resource materials and more.
This training meets and exceeds Medicare and the National Hospice and Palliative Care Organization's (NHPCO) recommendations for hospice volunteering, granting the CEOLS certificate and designation if used in that capacity.
This program is appropriate for personal or professional caregivers or healthcare staff wishing to enhance skills and credentials.
It is also valuable for the following roles and disciplines (as either entry level training or continuing education):
Nurses, Nursing Assistants (CNAs/HHAs), LPNs, LVNs, Medical/Pharmacy Students, Social Work/Humanities/Gerontology/ Psychology Students, Physical/Occupational/Speech Therapists, Clergy/Chaplaincy, Thanatologists, Mental Health Professionals, Grief Counselors, Massage and Alternative Healing Therapists, Life Coaches and End-of Life Coaches or Guides, End-of-Life Doulas.
Modules
Module 1 - Welcome, Overview and Purpose of the Course
Module 2 - Hospice 101: Introduction to Hospice Philosophy, Benefits, Eligibility & Team Approach to Care
Module 3 - Personal Death Awareness, Exploring Beliefs and Fears, Advance Directives
Module 4 - End of Life Communication: Speaking and Listening Differently
Module 5 - Clinical Care at End of Life: Signs & Symptoms of Approaching Death, Universal Precautions, Pain & Symptom Management, Safety in the Home, Actions When Death Occurs in Various Settings
Module 6 - Spiritual and Cultural Diversity and Inclusion in the Dying and Death Experience
Module 7 - Loss, Grief and Bereavement: Understanding, Coping and Healing: Supporting Others through Grief
Module 8 - Self Care & Resilience: Managing Personal Stress and Avoiding Burnout
Module 9 - Legacy: Last Words, Eulogies and a "Dialogue with Death"
Module 10 - Putting it All Together: Volunteer Roles, Visit Etiquette, Ethics and Needs of the Dying
Access Information: Within 24-48 hours after registration you will receive an email and will be provided with access to the Online course.
About the Instructor: Patty Burgess, CEOLS, ACPE-Pro, Grief Recovery Specialist, Hospice Volunteer, Volunteer Trainer, End-of-Life Educator, Show-Host, Speaker, Co-author of "When Death Comes", and author if the upcoming book, "Thinking Outside the Box: 10 Timely and Transformational Truths for People who are Scared to Death of Death."
Training provided in partnership with LifePath Learners.
Required fields are indicated by .