Emergency Medical Technician (EMT)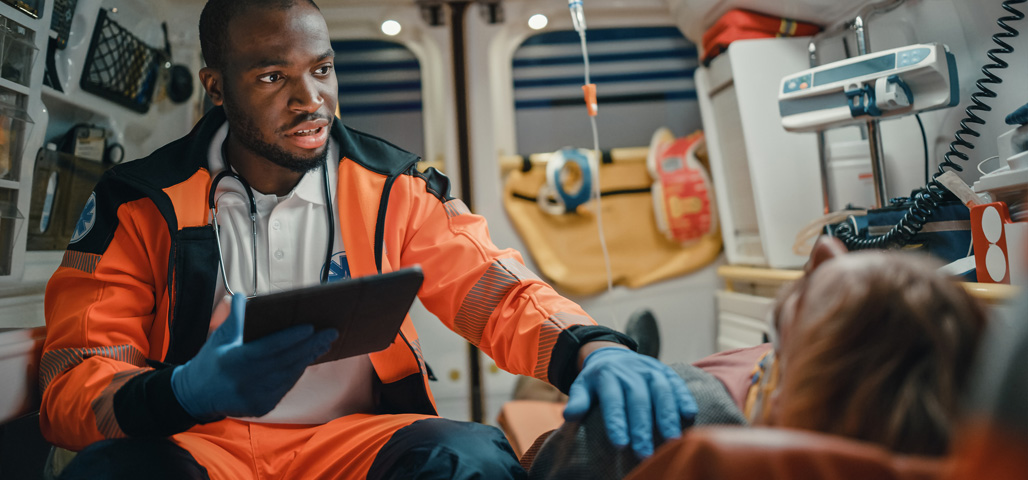 Emergency Medical Technician (EMT) – traditional in person format
*Our EMT Programs are currently state funded, meaning the cost of tuition and supplies are free and is open to MA residents only.
The Emergency Medical Technician course prepares the EMT student to provide prehospital assessment and care for patients of all ages with a variety of medical conditions and traumatic injuries. This is a department of public health office of emergency medical services (DPH – OEMS) program designed to deliver course information through lecture, PowerPoint, and videos as well as hands-on skills lab training. Areas of study include an introduction to emergency medical services systems, roles, and responsibilities of EMTs, anatomy and physiology, medical emergencies, trauma, and special considerations required for working in the prehospital setting and providing patient transportation. This 152 – hour program is delivered in a traditional format, with in-person lectures and online homework, quizzes, and test. There is mandatory hands-on skills lab training where students will meet with instructors and learn important EMT skills in our EMS Lab. In 14 weeks, you can be job ready to enter the in-demand direct care field as an EMT and follow a pathway to other healthcare professions.
Instructors: The EMT program is taught by experienced and qualified Paramedics and EMTs who have clinical experience in the emergency care setting.
Student Requirements Prior to Admission:
Completed EMT Application

COVID-19 vaccination

Ability to pass a CORI (criminal background check)

Interview with the EMT Program Coordinator

Intermediate English Reading/Writing Skills (If English is your second language, click here to learn more about our ESOL support course)
How to Apply:
Email EMT Program Coordinator to receive information packet and enrollment forms (see contact information below)

Submit EMT application form and required health documents.
*YOU MUST REACH OUT TO THE EMT PROGRAM COORDINATOR DIRECTLY TO APPLY*
Upcoming Cohorts
September 2023

January 2024
Contact for more information:
Program Coordinator
Christian Goring, NRP, I/C
Email: cgoring@necc.mass.edu
Community Education Office
Phone: (978) 556-3060
Email: communityeducation@necc.mass.edu
Required fields are indicated by .